Chasing Gold Racing Club has a total of nine horses in training, one of which is trained by Jamie Snowden and is a very promising as yet un-named filly by Presenting out of Little Dil. She is a four year old and will be making her racecourse debut later this year. Click on the link below to visit the Chasing Gold website where you will find full details or give Tom Chadney a ring on 07831 786090 or email: tchadney@chasinggold.co.uk
Visit www.chasinggold.co.uk for more details

Foxtrot Racing run friendly, affordable and very successful national hunt syndicates. There is a transparent all-inclusive cost involved so all members know their maximum outlay from the start.
Visit www.foxtrotracing.com for more details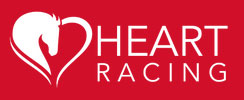 Get your heart racing and enjoy the thrill of racehorse ownership with Heart Racing! For more information, please call Becky on 07739 018 476 or e-mail at: info@heart-racing.co.uk

The Radleian Society Racing Syndicate was setup for anyone associated with the school who wanted to share in the enjoyment of owning a National Hunt racehorse. If you are an Old Radleian, a parent/ grand parent of anyone who is/was at the school or anyone connected to Radley College who is interested in joining our syndicate then please do give Jamie a call on 07779 497563, or visit the horses for sale page.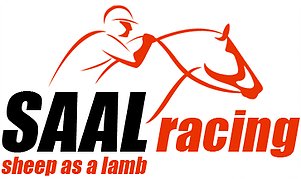 Sheep as a Lamb racing was set up with the aim of getting more people involved in the great game of horse racing. We believe we have the best value for money syndicate around. We want to prove that owning a horse can be easier than you think and doesn't have to be just for the wealthy few. Specialising in smaller affordable shares, the syndicate is not run for a profit and gives shareholders all the benefits of being a full owner. Please visit our website: www.saalracing.com
Our aim at Value Racing Club is to introduce new people into the world of horse racing whilst providing a cost effective and simple way to becoming an owner. There are never any hidden extras such as vet bills, travel costs, race entries or jockey fees, once the initial share price has been paid we will never ask for further monies during the entire agreement. Visit our website for more details www.valueracingclub.co.uk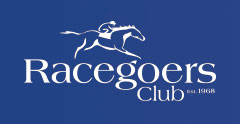 The Racegoers Club offers members the chance to experience the thrill of thoroughbred racehorse ownership in both codes of racing. Our aim is to provide the best value ownership experience at a fraction of the usual cost. We endeavour to have trainers across the country so that you are never too far away from the action. Please check us out at: www.racegoersclub.co.uk/ownersgroups/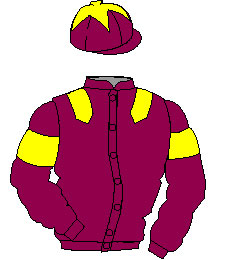 The Jamie Snowden Racing Club is the most affordable way into racehorse ownership. For just £800/annum you can become a member of The Racing Club for a full period of 12 months (from January 1st 2019) or £450.00 from 1st July 2019. Jamie will always make sure there is at least one horse in the Racing Club, and so horses will (where possible) be switched into the club in the event of injuries etc. At this moment in time Jamie has two horses in the club. Please visit the Jamie Snowden Racing Club for more details.