Tuesday 23rd June 2015
23-June-2015
23-June-2015 17:28
in General
by Admin
Although we've not had many runners so far this month, we've hit the bar on a couple of occasions and that was the case again on Sunday at Worcester. Lord of the Dunes was having his second start for us and he was denied by half a length in a 2m4 handicap chase. The drop in trip was a positive step and he'd improved from his debut run too. Brendan settled him off the pace and came with what looked a well timed challenge to beat the favourite, and he hit the front approaching the last. However, the winner jumped passed him and it was nip and tuck all the way to the line. So close, yet so far.
We had a great schooling session last week, and I am excited to see Dino Mite jumping fences so well. There is a novice chase at Market Rasen on 5th July where she will get a huge age and sex allowance…. This age allowance is such a massive advantage to mature horses.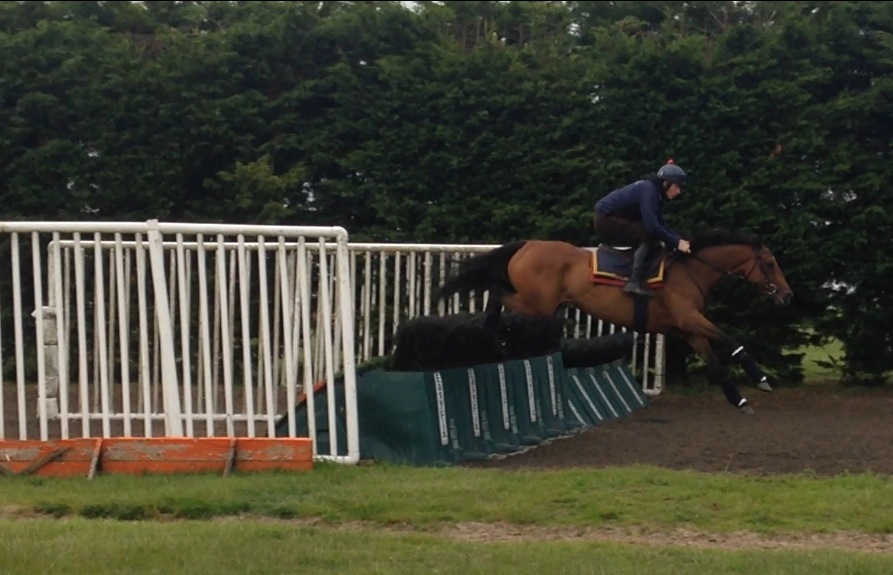 Dino Mite schooling over fences under Michael Nolan.
Talking of which I am looking forward to Be On Time going chasing in the autumn – I think we are selling 25% shares in him, so do let me know if you are interested.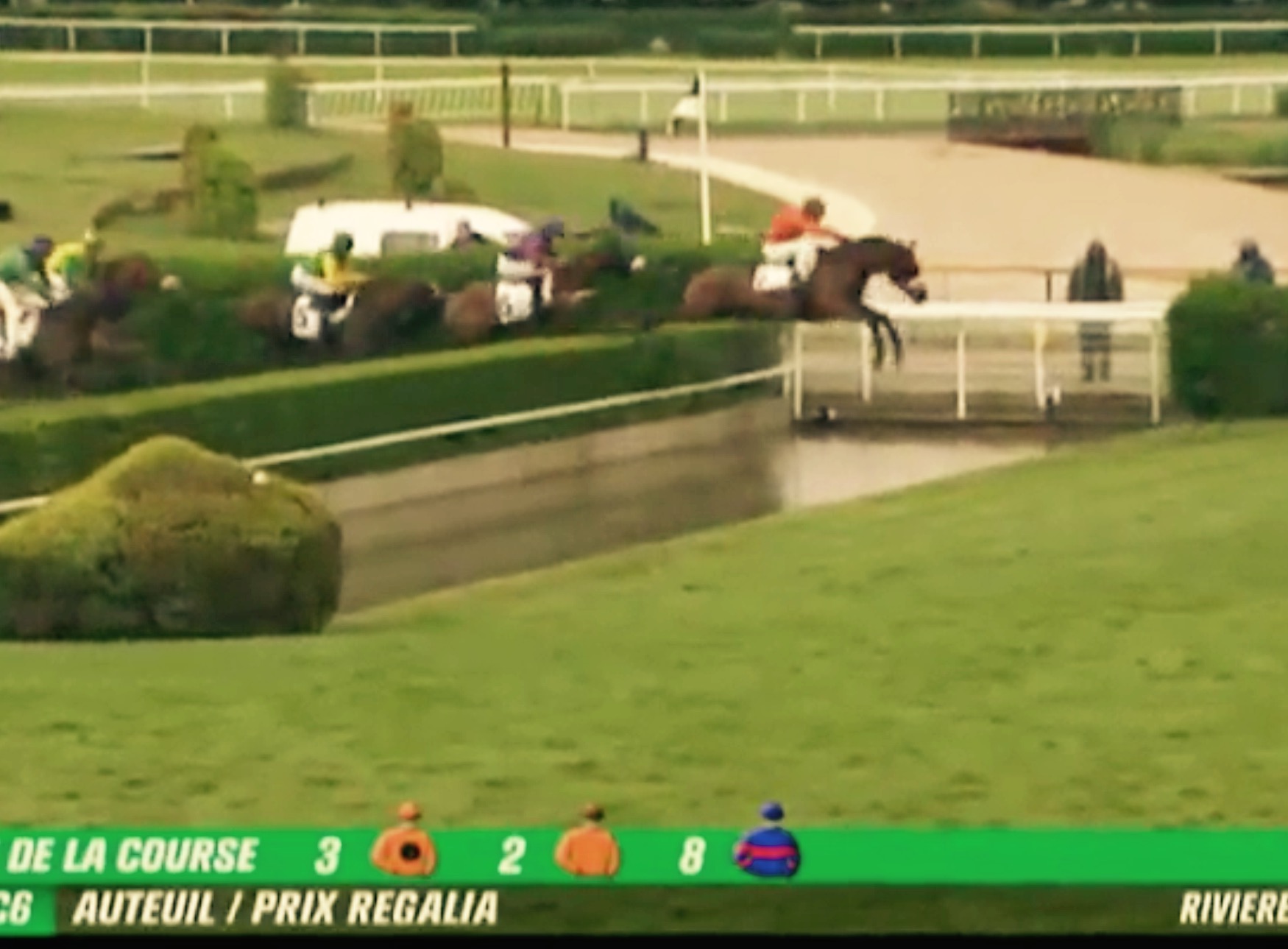 Be On Time jumps the huge water at Auteuil.
I popped up to London yesterday for a meeting with the CEO of At The Races, and I'm delighted to say that they are interested to follow 6 of our horses through the coming season – which should be fascinating viewing.
We've had a couple of new horses arrive today. Kenobe Star is a 3 year old colt by Clodovil out of a Desert King mare. We'll look to geld him this week, and then get him jumping. He will run under the Value Racing Club banners who have been successful with both Rhythm Star and Dino Mite. The other new arrival is Bobs Legend a 9 year old gelding who has slipped down the ratings, and looks very attractively weighted. He hasn't gone chasing yet, and so we might have uncovered a gem. He has been bought by White Diamond Racing who are looking for some more members to fill up the syndicate….
Below are some schooling videos that we have taken over the last week:
Lord of the Dunes leading Dino Mite over fences - http://www.youtube.com/watch?v=F7I-ZCEHHsE
Borguy leading Mollyanna - http://www.youtube.com/watch?v=DcNi2dW4_J0
Bishop of Ruscombe (far side) upsides Ventura Castle - http://www.youtube.com/watch?v=wJbJ2afxR6Y