7th June 2013
07-June-2013
07-June-2013 0:00
in General
by Admin
We have had one hell of a roller coaster of a week. It all began on my Birthday this Wednesday, when we had to put poor Graduation Night down, after he fractured the accessory carpal bone (the small bone behind the knee). It was a normal schooling morning, and he was schooling up over a line of three fences on the all weather strip on Mandown. He popped away over three fences fine, and came back over the same three fences, and was long at the ditch. He reached for it, and made a slight mistake but never fell - however he was lame on landing, and was immediately pulled up. We called the ambulance out, and he was taken straight to the vets for x-rays, only to discover that the fracture was so complicated that there was no option but to put him down. It was incredibly sad for not only the whole yard, but for Martin Broughton et al, who had bought him as a store several years ago now, and had seen him mature into a fine staying chaser. His career really blossomed when we sent him chasing, and he won three on the bounce 2 seasons ago, culminating in a fantastic win at Ascot on a Saturday in November. This season was all focused on trying to follow in Knighton Combe's footsteps and winning the Summer National. However, that dream was never to be.
On the same afternoon, we took Lough Derg Way down to Newton Abbot where he won his second chase in as many outings. Having had nearly 600 days off the track following his novice hurdle win at Worcester, he won a novice chase at the west country track last month, and followed up for a remarkable 3 timer on Wednesday in a handicap chase. Under an excellent Brendan Powell, he jumped with confidence, and won in a convincing style. The race cut up for him, and I'd hope the handicapper doesn't over react, as he's a fairly fragile, but still talented individual.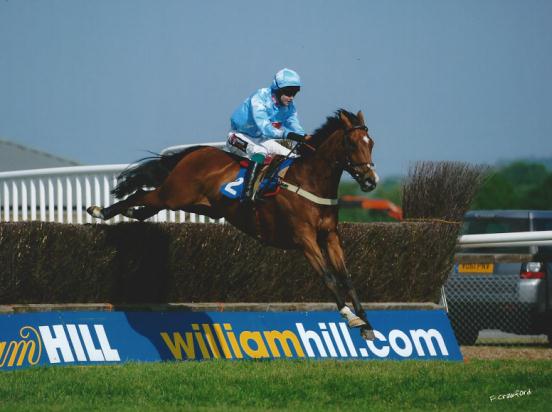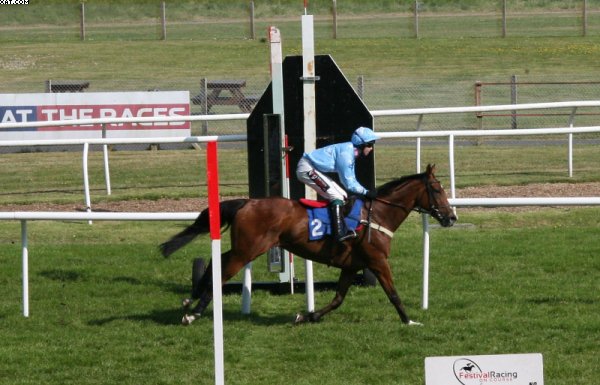 However, on arriving home form Newton Abbot, I discovered that Lucy wasn't happy with little Harry. Lucy took him off to hospital on Thursday morning as his temperature had rocketed. It transpired he had picked up a nasty virus, and had to be kept in under observation for 36 hours. Luckily they let him back out this evening, and its great to have him back at home.