The Return of Cheltenham and Aintree
10-November-2021
10-November-2021 17:43
in General
by Admin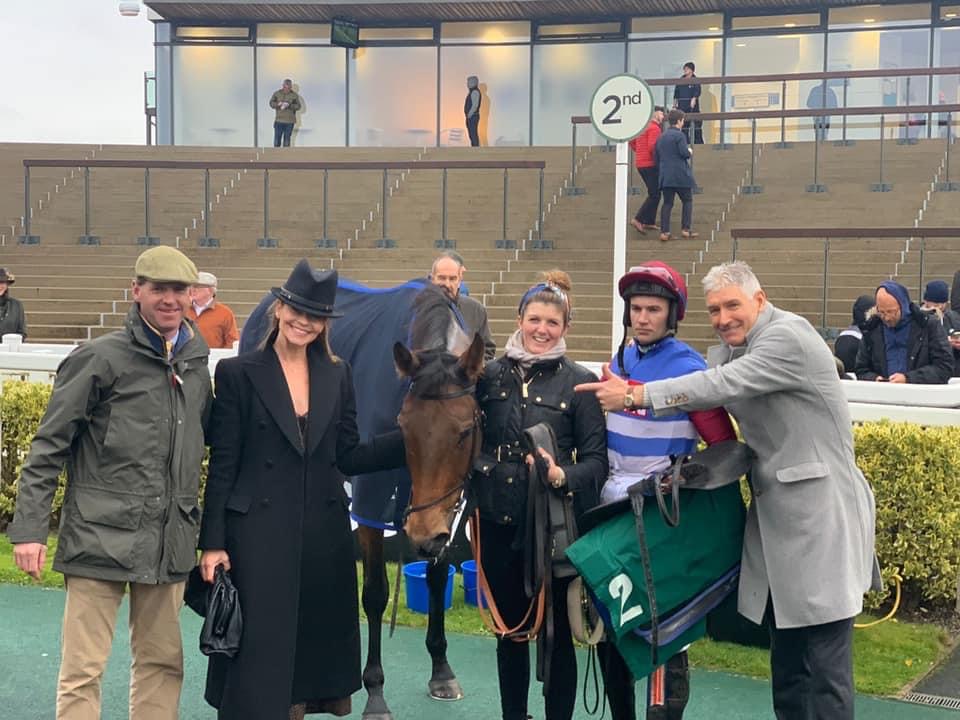 The past couple of weeks has seen us heading back to two of the most prestigious courses in jump racing, Cheltenham and Aintree. Fact Of The Matter and yard amatuer Will Featherstone had a fantastic spin around Cheltenham, running a super race to finish second with some great race tactics from Will and brilliant jumping from Matty, certainly making myself and a few others a little emotional!We look forward to hopefully seeing them back out again this weekend at the November meeting, in a slightly more competitve race, but Matty loves the track and Will now knows it as well, so we are hoping for another good result from the pair.
Aintree saw Hogan's Height make a return over the National fences with newcommer to the big jumps Thomas Macdonagh finishing sixth and seventh respectively. The run of the day however, came from Kiltealy Briggs in the Novices chase who was unlucky to just get beaten by half a length, all owners and connections were delighted with him and he has come out of the race well, as have the others and will be ready to go again in a little while.
In other news, we saw the return of the internet trolls who seem to think that by sending rude emails to trainers and jockeys it will magically make the horses win. Unfortunately this is not the case, and as we know horses at times have a mind of their own as well as being susceptable to injury, and like all of us just have the odd off day. Luckily we are all fairly thick skinned here, so it doesn't bother us too much, but nonetheless it isn't the nicest thing to be subjected to on a regular basis! Hopefully people will begin to understand and see as the season goes on, our horses will continue to run well and produce the great results we've already begun to see so early in the season.