24th February 2012
24-February-2012
24-February-2012 0:00
in General
by Admin
So close yet so far - Knighton Combe ran an absolute blinder today at Warwick in the big staying handicap chase. There was 3 lengths between the first 6 home, as all 6 jumped the last upsides, and unfortunately our old boys legs just aren't quick enough now days and we finished 6th. We could really do with some help from the handicapper now, and the Summer National must be the plan again.
From the oldest of our horses to the youngest - I took All Nighter (3 years old) into the outdoor school today to pop him over some poles, and teach him how to jump. Well - he is a complete natural, and absolutely adores it, as the picture below demonstrates.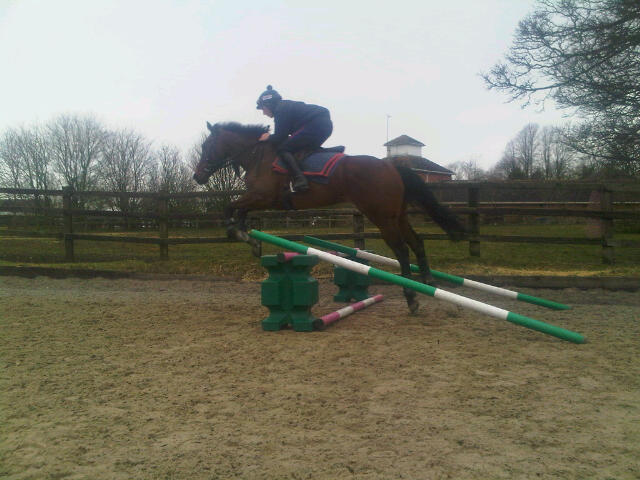 He is rated 78 on the turf, and having won over a mile, I think he will be an awful lot of fun to go juvenile hurdling with over the summer and autumn. Jeremy Sykes has bought half of him, and there is still half for sale - so don't hesitate to become involved in this really exciting prospect.