Friday 10th June 2016 - thie highs and lows
10-June-2016
10-June-2016 13:25
in General
by Admin
It's been a week of highs and lows.

I was delighted that Belcanto won on her handicap debut at Fontwell, where she was given a smashing ride from Will Featherstone. The fact it was a conditional jockeys race, it means that she escapes a penalty when running this evening at Newton Abbot. Belcanto is on a free lease to the Jamie Snowden Racing Club, and there are still spaces available in the club should anyone wish to join….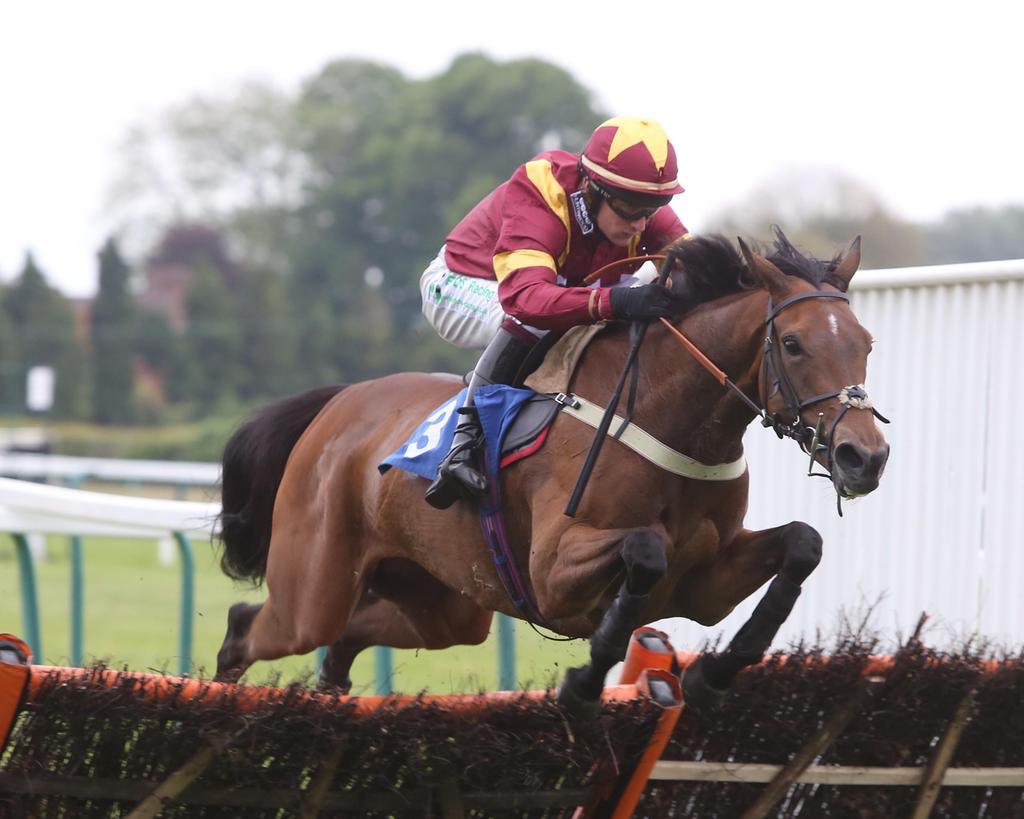 Belcanto winning at Fontwell last week for the Jamie Snowden Racing Club
The downside of the week was yesterday when Carrigkerry was stripped of his win in a Worcester handicap hurdle in May. This was very disappointing especially as the BHA believed I have not broken any rules, but the trainer of the runner up (Graeme McPherson) objected and he convinced the disciplinary panel that the BHA had not interpreted their own rules correctly.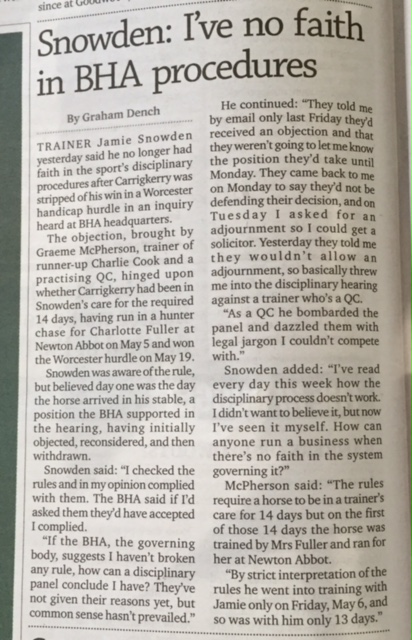 The Rules of Racing requires that: "For the fourteen days immediately before the race, the horse must have been in the care of and trained by" me. The facts of the matter are that there were 14 days between when Carrigkerry ran at Newton Abbott on 5th May and when he won at Worcester on 19th May. Any simple calculation will show that 19 – 5 = 14. An employee of mine drove the horse straight back to Folly House after the Newton Abbot race so the horse arrived in my care on 5th May. The BHA state "our position is that when the horse arrives in a yard that is day 1", so Carrigkerry had been in the care of and trained by me 'for the fourteen days immediately before the race' at Worcester on 19th May 2016.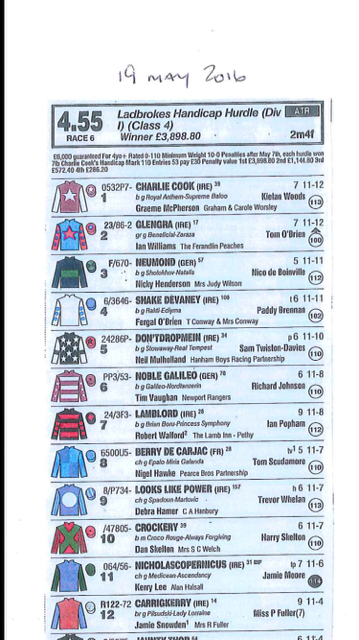 The superscript on the Worcester racecard clearly states the horse last ran 14 days ago.

I thought the BHA were meant to be our "governing body", but I'm not sure they should ever have allowed this case to have gone this far. They've interpreted their own rules and suggested I've not broken them, yet they refused to defend their own decision and instead threw me into the ring to defend their decision against the runners up trainer, Graeme McPherson QC.
All I can add to the matter is that the BHA have not found me guilty of any wrong doing, have not fined me, and although everyone accepts 14 days is 14 days, the panel were fooled into thinking that there are only 13 days in 14 days, and so I have had the race taken off us! Very strange!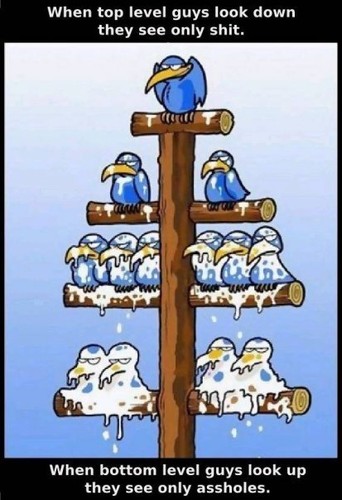 It's at times like this, I feel the 'bird level structure' (above) really takes effect!