Another Season Inbound
06-July-2022
06-July-2022 17:26
in General
by Admin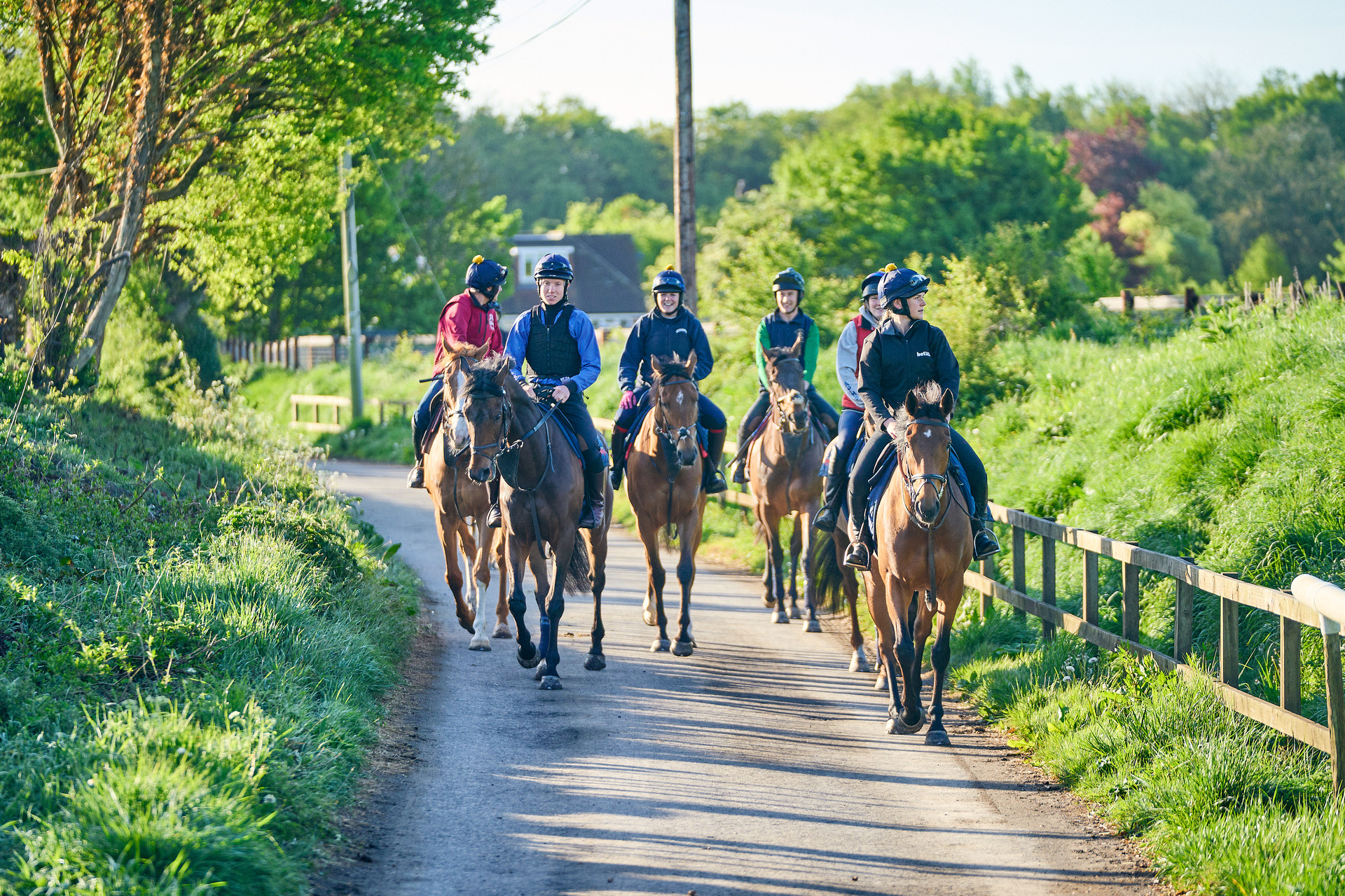 And just like that, most of the horses have had their summer breaks and are back in the yard starting their trot work looking extremely well with bellys full of grass. It always seems that summer is a quiet time in jump yards, but this hasn't been the case for us, as we have been as busy as ever with summer jumpers, new horses and giving the yard a good makeover. The lads take most of thier holiday throughout summer so it has been quieter around the place than usual, but its nice to have the team back together as we start our 22/23 campaign.
Last week saw the team take part in the Racing Welfare Charity rounders tournament, an annual occuracne that sees yards from around Lambourn enter teams and play fior the prestigious title of best team in the village. Unfortunately for te3am JSR, we were a little ou8t of practice, and fielding certainly was not our strong suit, but we had a great time none the less follwed by some drinks and dancing in the George. Our second head girl Fredrika, also took part in a Racing Welfare charity race at Newton Abbot, Where she and Between The Waters had a great spin round finishing strongly and thoroughly enjoying themsleves. This was a monumental effort from Fred, who, a couple of years ago would have never had the confidence to give it a go, well done Fred!
On that note, I have been roped into doing a charity race at Newbury on the 12th August, for HEROS charity. This charity is an amazing organisation that is close to my heart as I previously worked with Grace and her team. They do a great job giving ex-racehorses a new life once their racing career is over, by re-training and re-homing them. I am very much looking forward to this, and a big thank you to Jamie for giving me the opportunity.
We have some really excting horses to come in for this coming season and we can't wait to get going!