22nd January 2014
22-January-2014
22-January-2014 0:00
in General
by Admin
Poor Comedinewithme didn't see out the 3 miles in that heavy ground today at Southwell - she travelled and jumped really well, but she was running on empty from 3 furlongs out. She's just not quite ready for that trip yet in that ground, and it found her out, but she's gutsy enough to still finish 3rd. She's a game mare….. So we've now had 7 runners this year, and 6 have been placed - we're knocking on the door.... Surely if you knock hard enough, the door soon opens!
Alanjou was 4th at Towcester on Sunday - he has benefited from his break, but may have just needed the run a bit. He's bound to come on a bit and should continue to be a fun horse for the Cherry Pickers. Undoubtedly he'll be a stronger horse again after a summer holiday, and he'll jump a fence as well.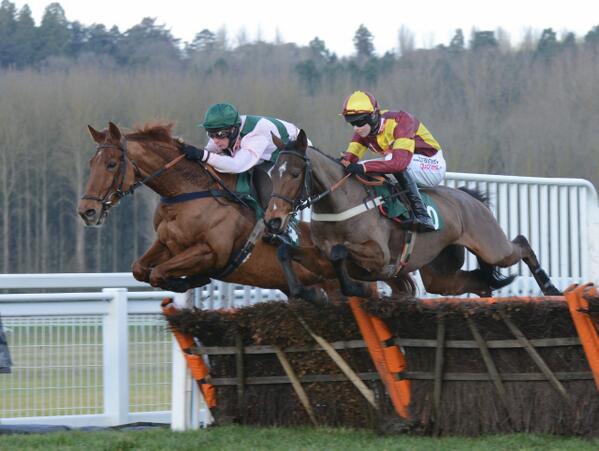 At the turn of the new year I decided I would try to go paperless, and I now download the Racing Post onto the iPad. I think its great, and am saving money too however, having told Lucy she sent me the following link. It's short (less than 40 seconds)!!! And, be sure to watch it until the very end.
http://www.flixxy.com/the-paperless-future-emma.htm?