15th June 2015 - Ireland summer sale trip
15-June-2015
15-June-2015 20:15
in General
by Admin
Last week James, Lucy and I went over to the Land Rover Goffs Sale in Naas where last year we bought Our Three Sons and Orchard Park. Both are smashing types, and we were in search of another similar store horse. The market appeared strong due to the strength of the Pound, but I was chuffed to secure an incredibly athletic, good moving son of the Coral Eclipse winner, Notnowcato. He is a 3 year old gelding out of a French dam that has produced many prolific winners, including the 11 time winner, Triumvirat. This chap is from the family of the dual Arc de Triomphe winner, Treve. He has a pedigree which is packed with black type winners, and he looks a very forward gelding, who should be an early bumper type. He is for sale!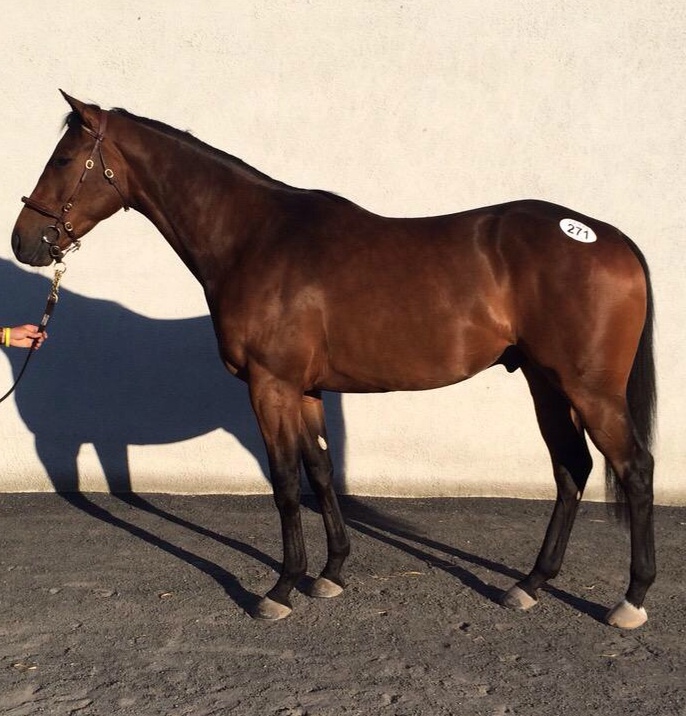 Notnowcato store from the family of Treve!
I popped over to Ireland a couple of weeks ago to ride a recent pointing winner, and I fell in love with him. He was the most exciting horse I'd heard about for a long while, and I was looking forward to him coming to Folly House. However, I am disappointed to say that he failed the vet last week…..
Meanwhile back here, we had two runners last week but neither had much luck. Following on from Detroit Blues win at Fontwell late last month, we ran him under a penalty and he looked to have a decent chance. However Michael pulled him up going into the second last when still in with every chance as Detroit had lost his action - Michael jumped straight off him. As it transpired Detroit had lost three shoes! He was very sore but that is to be expected after pulling both front shoes off, especially as he's not got the best feet either. Michael certainly did right to pull him up so he didn't do any further damage. He can now have an easy month as he's had quite a few races in a small amount of time, and we need to get his feet right too.
Ventura Castle had his first spin over hurdles last week at Uttoxeter and would have been a clear 3rd but was taken out by a loose horse at the second last flight! Thankfully both he and Brendan are ok.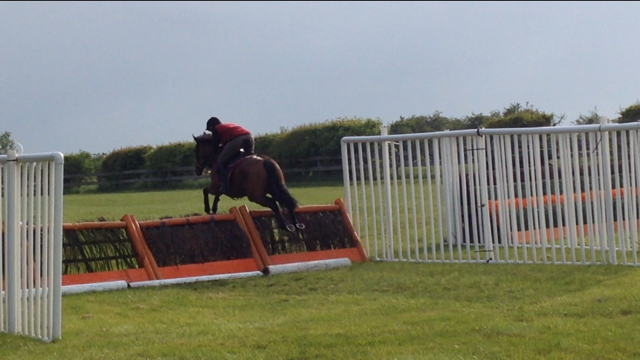 Ventura Castle schooling at home.
So as more horses go out for their summer holidays, so the number we have in at present drops which means there is more time to spend with the family. Lettie wanted a riding lesson the other day, and so we went into the outdoor school and below is the video….proud Dad!
http://www.youtube.com/watch?v=mszPkWB8nCY