Thursday 17th September - the core jumps season is just around the corner
17-September-2015
17-September-2015 20:25
in General
by Admin
I was delighted to see Detroit Blues back to his best when a fine 2nd to a very well handicapped Pipe horse at Uttoxeter last week. He is settling better in his races now, he's jumping so well, and he is therefore able to finish his races out better as a result. I think that it has taken him a while to get over being "revved" to win his point, and we've almost had to unravel him, level him out, and wind him up again. He is now looking a progressive racehorse.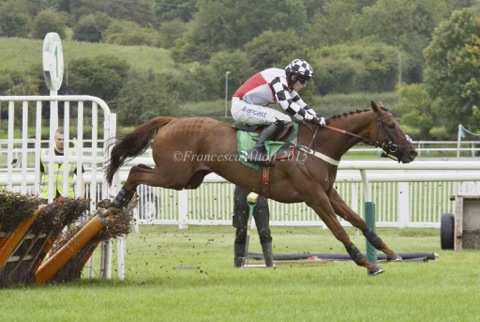 Detroit Blues finds one too good at Uttoxeter.
We are now in the two week period where there is hardly any jump racing, which is a little crazy – surely the 'break' in jump racing should happen in June or July when the majority of horses are out in the field, not in September when the staff aren't able to get away?!
Anyway, despite the lack of racing we have been flat out back here – faster work has begun, schooling is happening pretty much daily and the team is shaping up for the autumn. I have been impressed with Val De Law's schooling this year and he remains a very exciting novice chasing prospect. Others to impress over fences have been Kassis, Souriyan, and Monbeg Theatre. Meanwhile Midnight Silver, Our Reward, and Fact of the Matter have been jumping their hurdles very proficiently.
We will be holding various syndicate open mornings throughout the coming weeks, but we hosted our annual owners' lunch party on Sunday, where we paraded some of the horses and thankfully the sun shone on us. Once again Kate (head girl) is in charge of the team here at Folly House, and I was proud to show off the best team of horses and staff we have assembled since arriving here 4 years ago. The excitement builds…..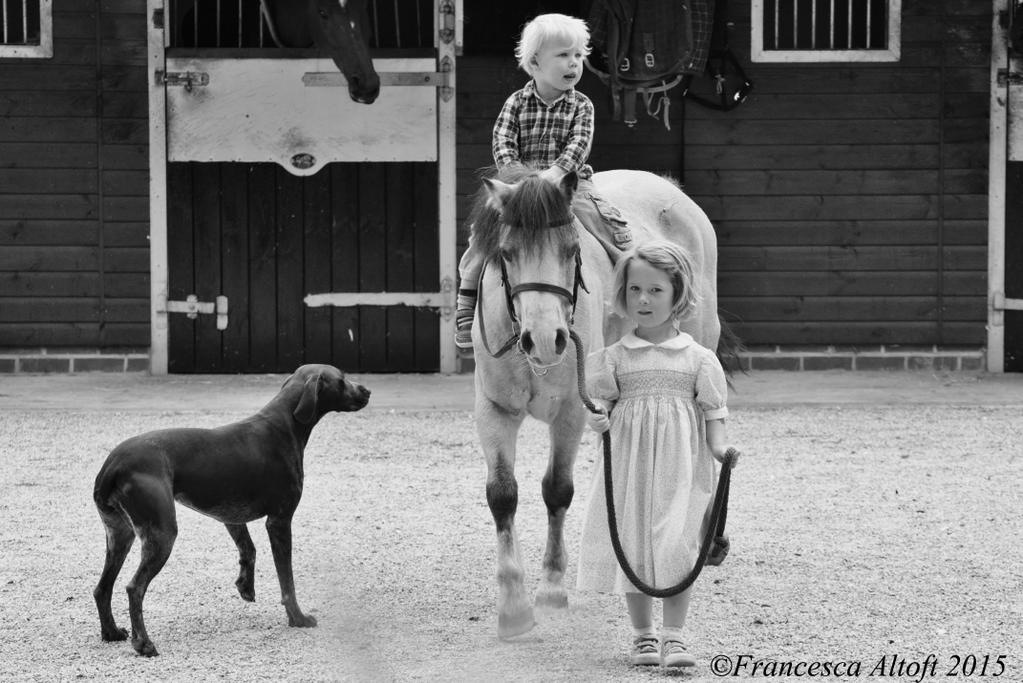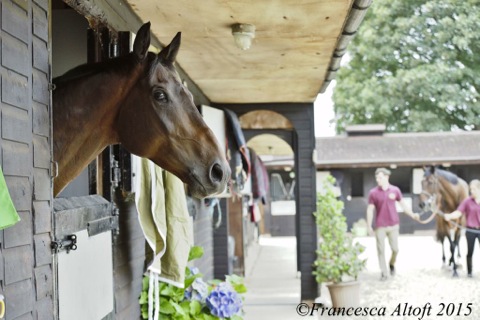 Lettie and Harry parading their pony infront of the owners and Present View keeping a watchful eye on proceedings.