Saturday 28th March 2020 - a week into lockdown
28-March-2020
28-March-2020 12:45
in General
by Admin
After a week of no racing, I thought you all might like to know how life is at Folly House.....We have been advised that we should continue training the horses as normally as we can, whilst observing all the social distancing and health advice. We've wanted to cut as many costs for the owners as possible, so the winter horses have all gone out in the field on their holidays; the babies have all been schooling this week, but will go on their holidays next week; and the summer horses continue to tick away in full exercise until racing resumes (whenever that may be)…..We've sent a few of the staff on their holidays, and we've had to enact the governments 'furlough' scheme in order to maintain some income for the team. It's all rather a sad way to end what has been an incredible season for us really.....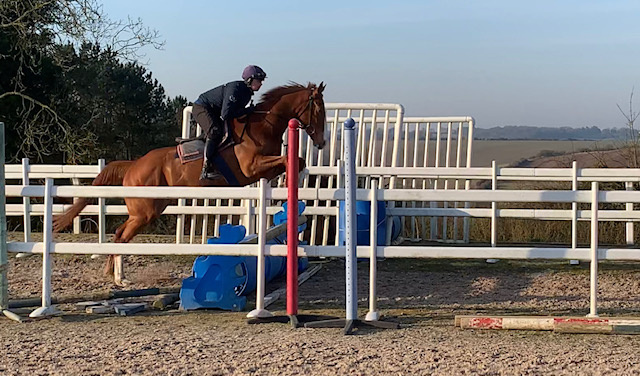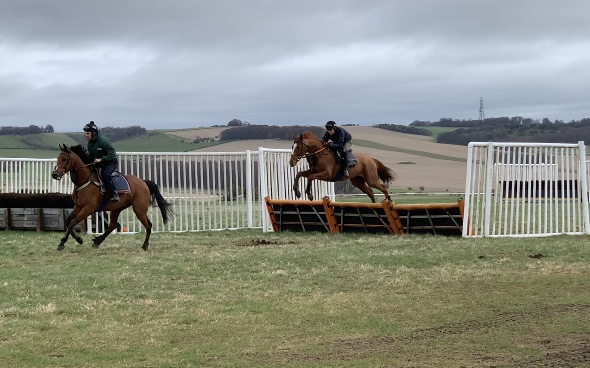 Some babies over barrels and baby hurdles.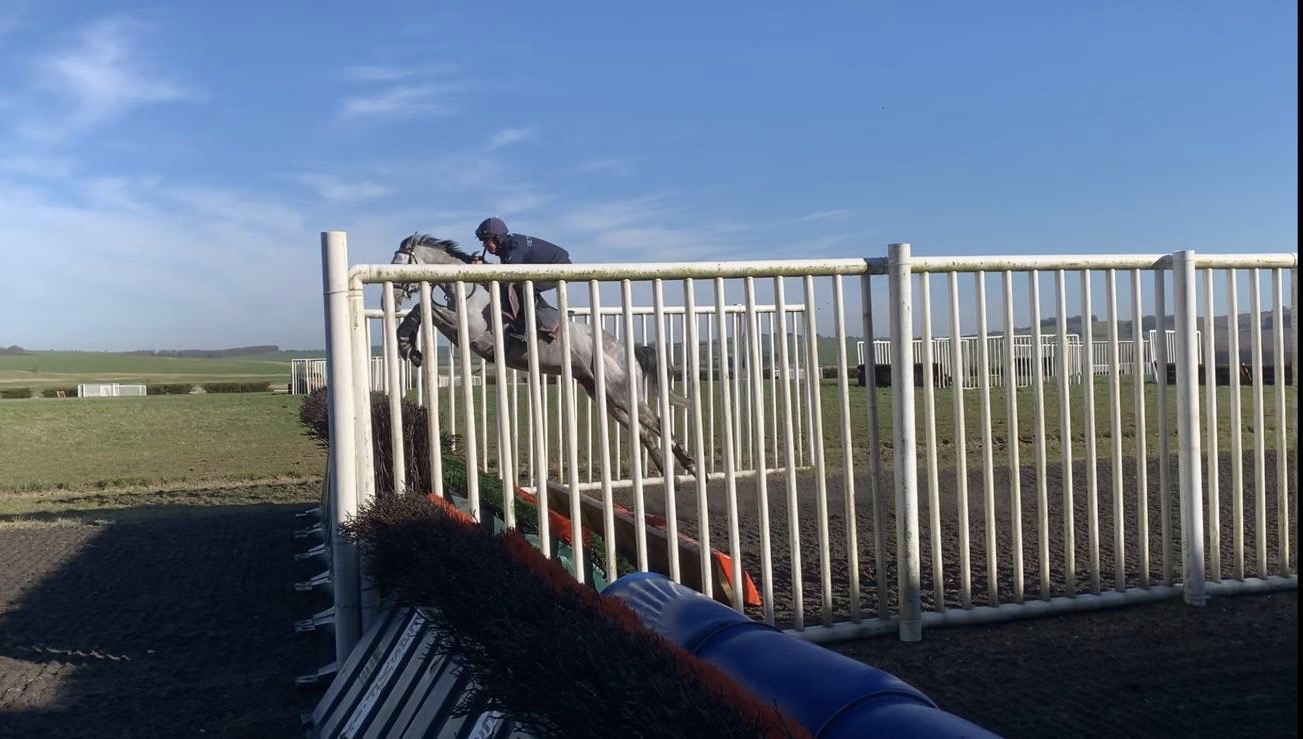 Early Morning Rain over a fence.
However, the BHA's main priority now is to be ready for a resumption of racing as quickly as possible. The current suspension of racing runs until the end of April and the BHA is planning for a resumption from 1st May. They anticipate that the initial return to racing is likely to be phased and almost certainly behind closed doors, initially with Flat racing. Subsequently jumping with the scheduling of some Jumpers' Bumpers cards prior to turf flat racing and then summer jumping. It is estimated that there are currently 1300 horses ready for summer jumping, so the BHA will do everything they can to get us rolling again as quickly as possible.
Scary and strange times - from our point of view as it was a shame we couldn't win the National and get to 50 winners this season! However, everyone's health is the most important thing now, and let's hope this all blows over soon enough and we're back racing. In the meantime, keep virus free - health is wealth!