Saturday 20th May 2017 - The horses continue to run well
20-May-2017
20-May-2017 12:31
in General
by Admin
Fact of the Matter was a fine 3rd last night at Aintree in the valuable class 2 contest. Having won his 3 chases last season as a novice, I was pleased that he stepped out of novice company into an open class 2 handicap pretty seamlessly and he jumped with far more assurance with little daylight down the paint. He had a sweet run around the inside but he was caught behind the fading leader around the top bend and so the winner and 2nd got first run on him. When Gavin did get some day light we stayed on strongly from 2 out to be a fast finishing 3rd. Although it was a shame that we didn't have a clean shot yesterday, his run was full of promise as it proved that he is maturing nicely, that his jumping is now up to handicap company and that he'll stay further yet…..I am sure there is a big prize in him! The Summer Cup (used to be called the Summer National when we won it with Knighton Combe) is on July 2nd at Uttoxeter and that must be the target now. He would be in the handicap in most normal years, but last year he'd have been running from out of the handicap…..fingers crossed it's a normal year this time around!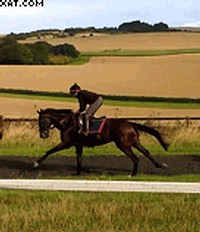 I was pleased with Between the Waters who was also 3rd over fences at Worcester in the week....but I think he could have won. If you stopped the race at the 3rd last I thought we were going to win, and we didn't stop galloping either, but he just seemed to hang fire slightly coming to the last. He travelled really well through the race, he jumped well enough but made a couple of small errors, and he seemed to stay 2m7 well enough. I wouldn't mind dropping back to 2m5 on a stiff track though, but we'll look for races from 2m5-2m7 with easy enough fences on. Certainly it was another nice run, and we're getting ever closer to our first win with him.....it's not far away now!
Having been placed in two bumpers already I was looking forward to seeing Oscar Star out again, but unfortunately it just didn't happen for her at Worcester. Sam said she felt flat and she didn't appreciate the rain softened ground. Ixora (her sister, who won 6 races for us) always appreciated better ground, and it might well be the case here too. She was obviously over the top and didn't act on the ground. She can have a nice holiday now.