12th December 2011
12-December-2011
12-December-2011 0:00
in General
by Admin
Miss Milborne ran another smashing race yesterday at Hereford to finish 2nd again. She was trapped in against the rail, and a gap kept closing on her, when the gap did finally open up the winner had first run on us, and we were always playing catch up. She is so tough and game, and beat all the fancied horses from Nicholls and Henderson, and was just beaten by an outsider. It was a shame, but she is a nice mare, and will win her fare share of races.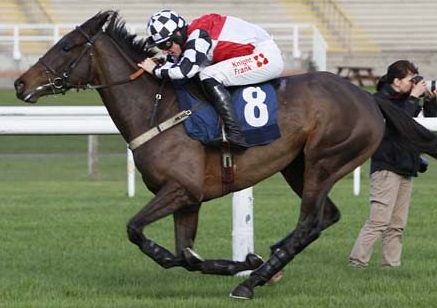 We had the Channel 4 cameras in this morning to film a couple of dark horses for The Morning Line. We schooled Graduation Night with Knighton Combe over fences, and Millers Reef with Jamesson over hurdles. It all went really well, and I think it will be shown in the New Year. I will endeavor to get a copy to put on the website.
I must also let you all know that we had some terrible news last night. Horseshoe Reef suffered a fatal bout of twisted gut, he had "torsion of the small intestine" which produced a gastric rupture and resulted in a very sudden death. The whole yard is in a state of shock, and our hearts go out to his owners - Pat and Tony Bath, and Jeremy Sykes. Horseshoe Reef has been a massive part of all our lives in the short period we have been training, and has given us all some magical moments. We will always remember Reefer.