26th June 2011
26-June-2011
26-June-2011 0:00
in General
by Admin
What a start we've had from Folly House - Knighton Combe won the Summer National at Uttoxeter today. Daryl rode a very canny race, and settled 'Conkers' in mid division, before creeping his way into contention going down the back straight before delivering his challenge from the 2nd last, and won going away. I cannot quite believe that we have sent out 2 runners from Folly House since our move, and both have won. Ixora won a class 2, and now Knighton Combe has won a class 1.....!!!
It was lovely to have a big winner for my parents, who have worked tirelessly behind the scenes, and have been a massive support over the years. Today was a very emotional win, as last year we sat down with John Dufosee (who part owned Conkers with my parents), and we mapped out a route to the Summer National, and it paid off handsomely. However, poor Duff passed away last summer, and wasn't here to see the plan come off.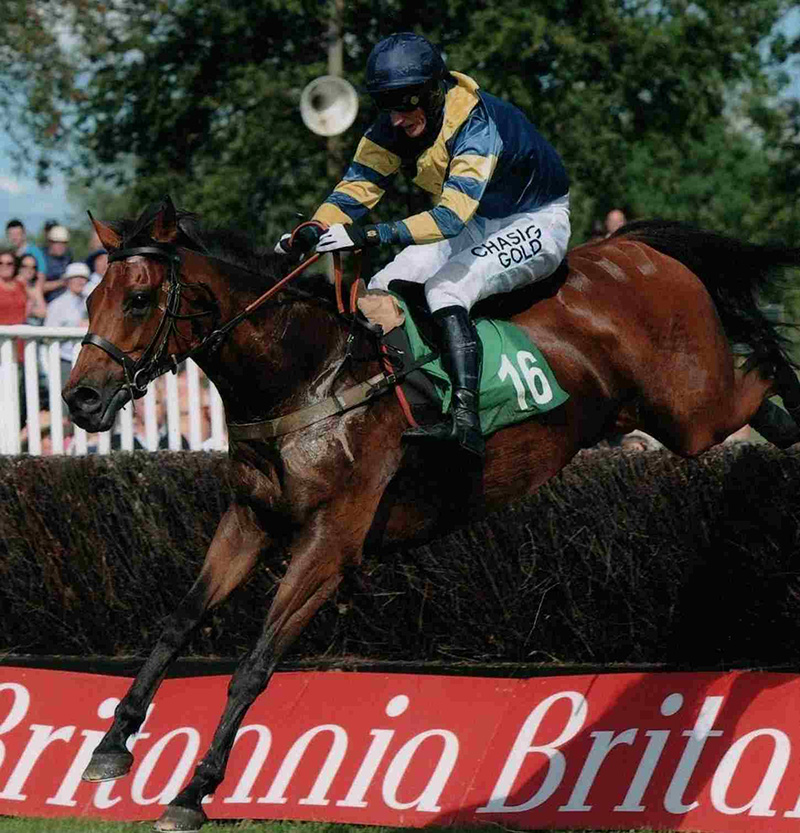 Knighton Combe winning the Summer National at Uttoxeter.