29th September 2011
29-September-2011
29-September-2011 0:00
in General
by Admin
We took Horseshoe Reef and El Diego out autumn hunting this morning. It was a lovely morning, and we had a bit of fun when the fog was still down, but it soon warmed up and we came home in time for 3rd lot. It was nice to be out, but more importantly its great for the older horses who can get bored of being on the gallops everyday - and so it keeps them fresh.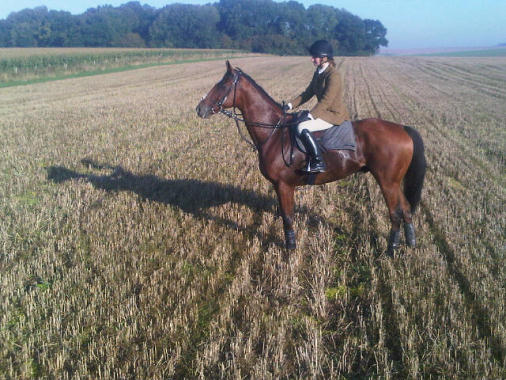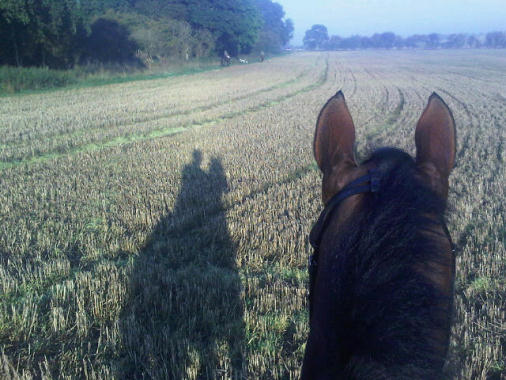 El Diego and Horseshoe Reef out autumn hunting this morning.
I've put some great pictures of Lough Derg Way winning at Worcester last week on the next page, so do have a look. I also see that there is a great article about us in the Weekender newspaper, which is under the banner - "the stats that matter" - so have a look at that as well.