Monday 19th October 2015 - horses continue to be in great form
18-October-2015
18-October-2015 19:53
in General
by Admin
Last week certainly showed what a rollercoaster racing can be…..winners, close calls, and spills. I was delighted that Be On Time got off to winning ways on his debut for us at Worcester last Wednesday. We bought him from France after he was 2nd in a novice chase around Auteuil, and we made use of the handy 4 year old weight for age allowance over fences. The handicapper surely cannot over react and he might be a horse to keep on the right side of for a moment.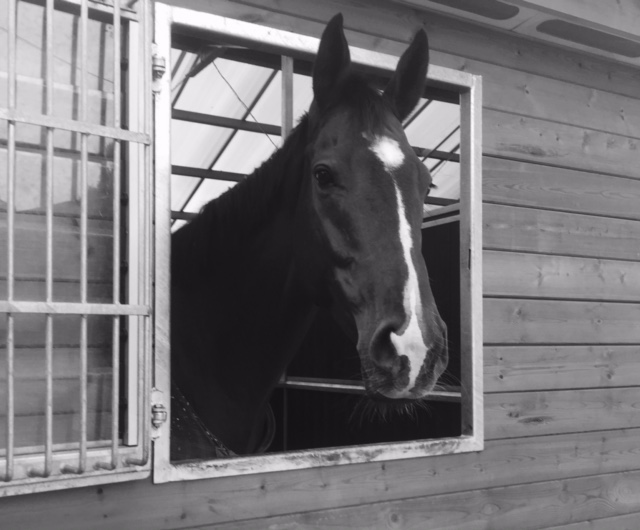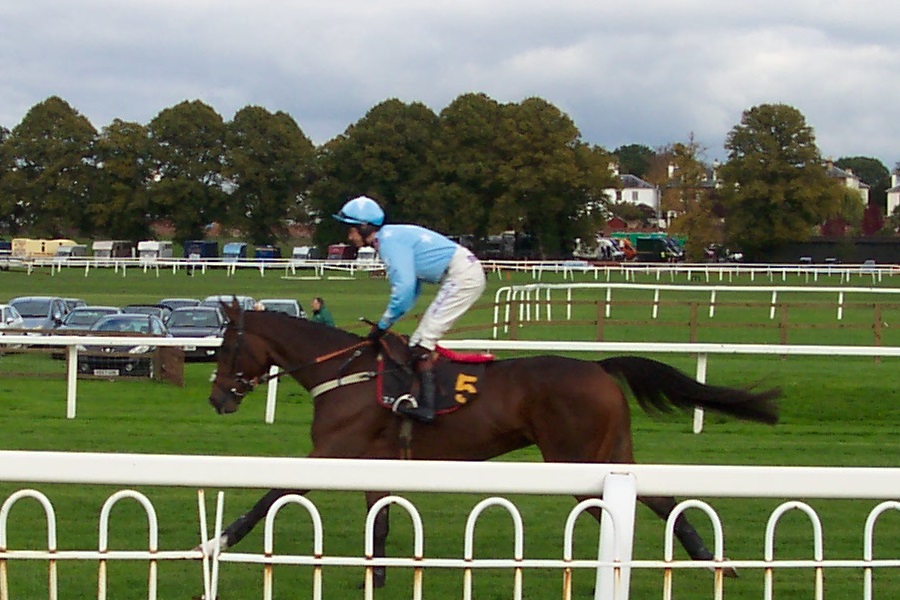 Be On Time wins on his debut for us this week.
On the same card I was gutted that Fact Of The Matter came down at the 3rd last flight when looking to hold every chance. He jumped the hurdle really well, landed fine, but took a false step and shot Brendan into the air and gave him no chance. Interestingly the clerk of the course dolled off that hurdle in the next race due to the state of the ground - did Fact Of The Matter cause that, or was he the effect of it?! It is easy to say in hindsight, but I have a lot of faith in this horse…. and Brendan said he wasn't out of 2nd gear! How annoying, but at least he's come out of the race ok and we live to fight another day.
Talking of going close, there cannot be many horses that trade at 1/10 in photo finishes and actually lose the race. Well poor Breaking Bits was in front all the way from the last to the line, and he was in front after the line too, but somehow he didn't have his nose in front crossing the line and has to rate an unlucky loser! He will have to run again this week as the handicapper is sure to crucify him for that, and we'll have to have a new pilot on board as Micheal Nolan broke his arm at Worcester the following day too!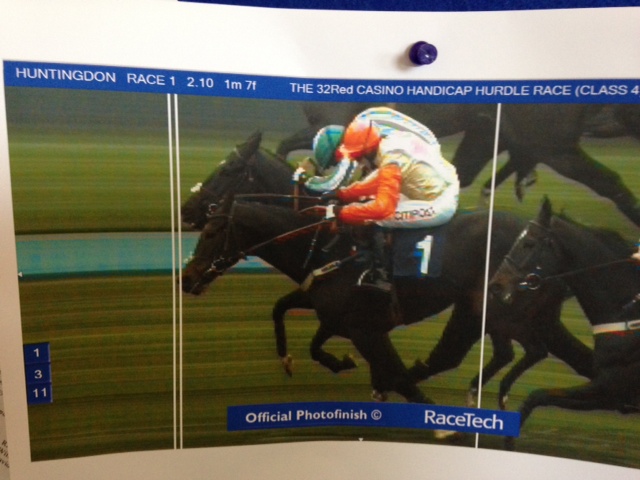 Breaking Bits is nabbed on the line in a nail biting photo finish!
Denboy made his eagerly awaited racecourse debut at Huntingdon this week, and finished 4th in a pretty warm novice hurdle. It was a perfectly satisfactory run, and just as one would have thought. The winner is useful, the runner up won an Irish point and had past experience, and the 3rd horse ran in the German Derby! There will be huge improvement from our chap over the coming 6 months, but it won't be until next year that we really will hit the ground running.
I was very happy with Belcanto's hurdling debut at Ffos Las - she jumped well in the main and stayed on strongly at the end which was great to see. She finished 5th beaten only 8 lengths in total. Having won a bumper through stamina and being stoutly bred, she was always going to need a trip, and so we'll step her up on her next start. Below is a sketch that Rhea (who looks after Belcanto) drew the other day - I think its pretty amazing!