9th October 2012
09-October-2012
09-October-2012 0:00
in General
by Admin
Believe it or not - I am coming out of retirement and riding in a charity race at Wincanton on Thursday 6th December..... It is in aid of racing welfare and I am trying to raise £500 for all the staff that work so tirelessly in racing. If you feel like donating to this charity, then please go to www.justgiving.com/JamieSnowden In the meantime, I'm off to the gym once more!!!
It was a busy work morning again today - Present View worked with Caminero on the grass,and Soutine worked with Miss Milborne. She will run this weekend at Chepstow before she goes for a mares listed hurdle and then a chasing campaign beckons. Ixora and Graduation Night worked together in their preparation for Cheltenham in 10 days time.... The excitement builds.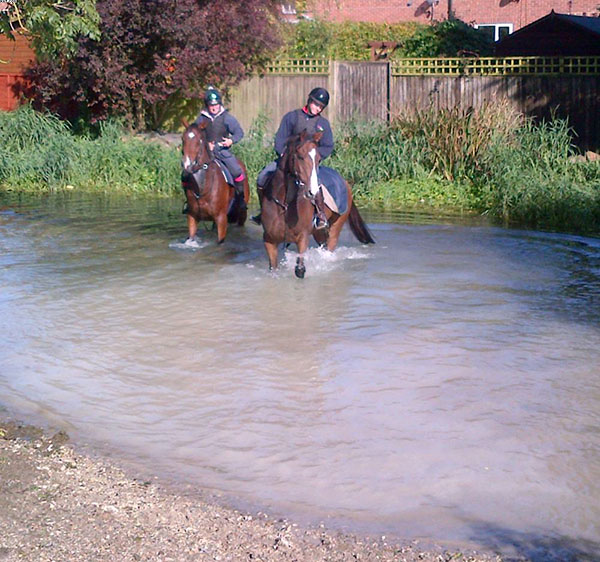 Lough Derg Way and Ballyboker Boy splashing around in the river after exercise this morning.