24th August 2014
24-August-2014
24-August-2014 12:14
in General
by Admin
Many of you will remember that Great British Racing (the PR arm of British racing) monitored my heart rate during the first day of the Cheltenham Festival this year, and finally I have been sent through the results which are on the graph below, with the doctor's comments: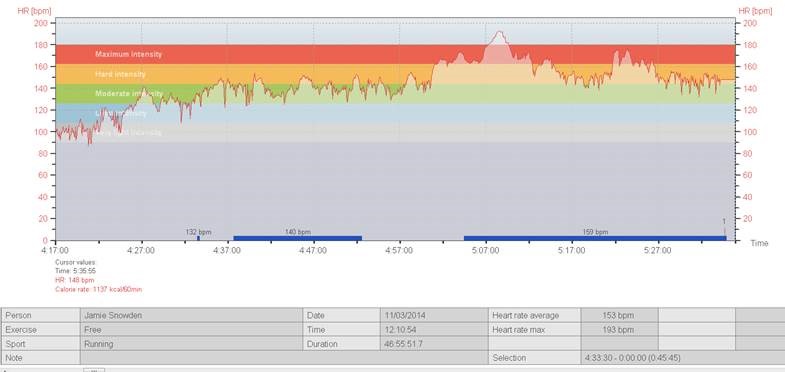 "This is Jamie's heart rate from about 4.15pm on Tuesday right through to after the last race in which he won (first Cheltenham Festival winner). He peaked at 193 (dangerously high!!!) and also note the second peak not long afterwards which was the results of the stewards inquiry."
This shows the immense thrill one can get out of seeing your horse win.....and if any potential owners are keen to have this same thrill, then please do have a look at the two horses below that we have for sale, that could give us that same buzz.
2011 chestnut gelding by Kapgarde (Fr) ex Cybertina (Fr) (Cyborg)
This 3 year old gelding is by Kapgarde and is out of a half sister to the Cheltenham Gold Cup winner Long Run (also won the King George) and Liberthine, who won 6 races including the Mildmay of Flete Chase at the Cheltenham Festival. Kapgarde is a high class sire of many good horses including Edgardo Sol and exciting novice hurdler Garde La Victoire. This chap's half sister is already rated 120 and is only 4 years old….! He looks a smart recruit to Folly House.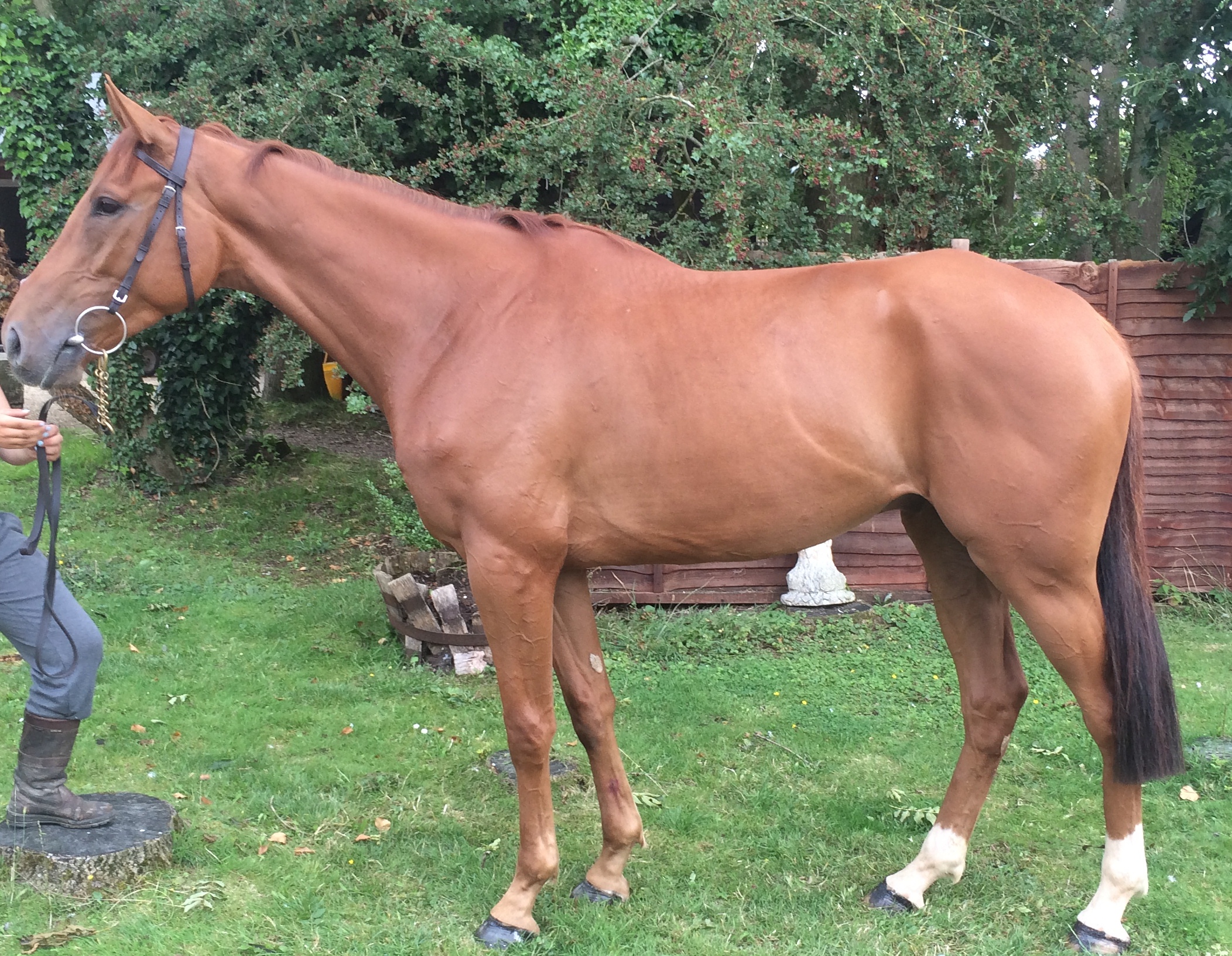 2011 bay gelding by Shantou ex Ballyquinn (Ire) (Anshan)
This good looking 3 year old is the son of the very good sire Shantou, and is out of a sister to the black type winning Desert Abbey. His 4 year old full brother won a Point-to-Point on his debut and has subsequently changed hands for big money. He is from the family of the Fighting Fifth winner, Space Trucker. He looks to have a great combination of both speed and stamina in his pedigree, and Shantou is proving ever popular having recently sired the Cheltenham bumper winner, Briar Hill.