Oliver Signy's (Assistant Trainer) Blog
With a very successful (but wet) open day
19-September-2017
19-September-2017 19:10
in General
by Admin
Thank you to all the Staff and the Owners that were able to attend the Owners day that made it a very successful and enjoyable one even though everyone got extremely wet !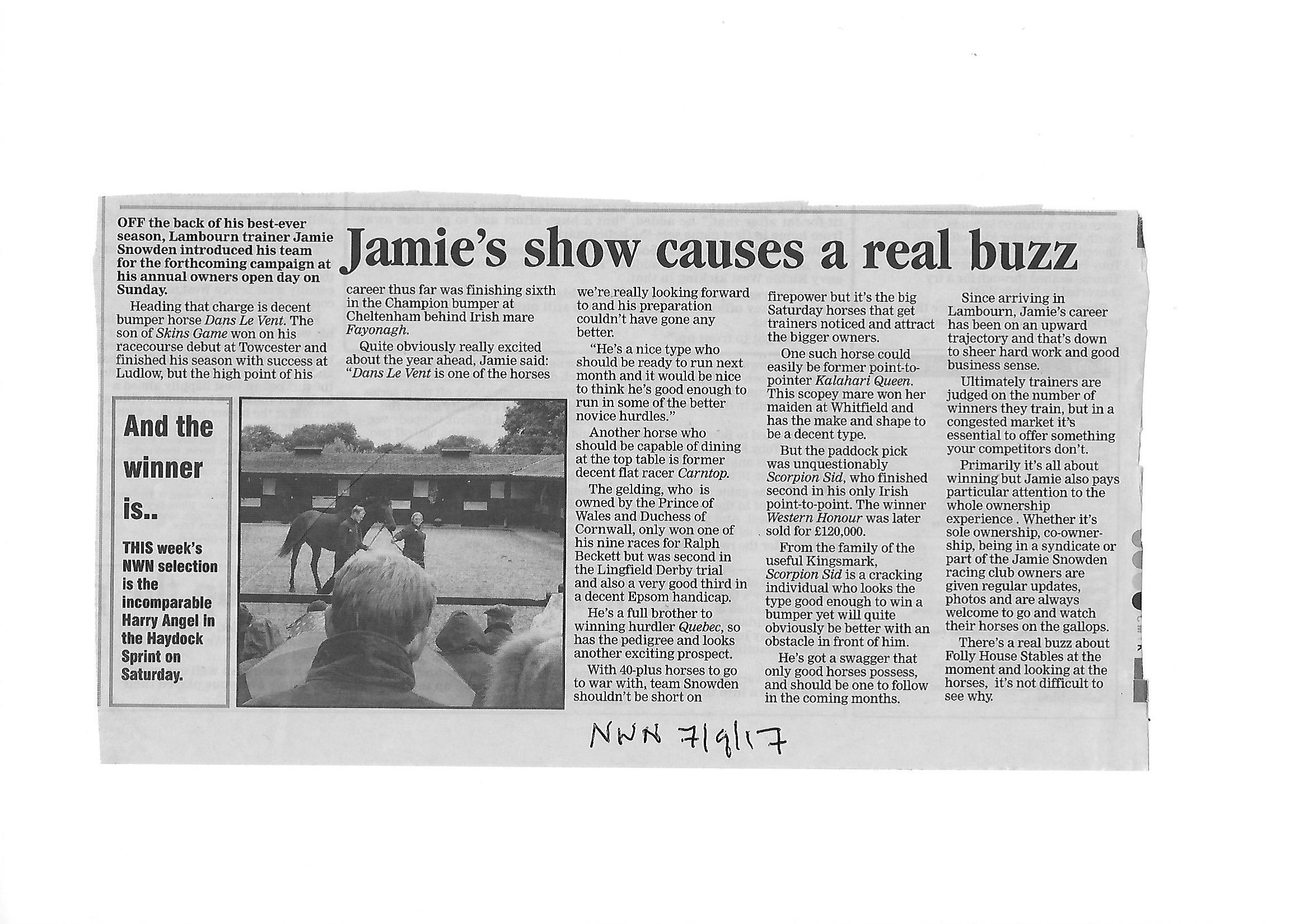 Since the last news letter we have had a very nice write up in the Newbury Weekly News by Luke Harvey about our Owners day and the yard as had a few horses at different racecourses that have run good races, in the shape of Adrrastos who ran in a 2m handicap chase at Worcester finishing a competitive 3rd beaten by 2 lengths under a good ride from Gavin Sheehan and also Cautorillo who ran a very good second, in the fontwell flat race with Aidan Coleman on board after 371 day's off the track.
After Fine Jewellery was retired we have found him a very nice retirement home with Anna Stone who is one of our staff members who absolutely adored looking after him on the yard and so good luck to them once he has had his holiday.
Jamie g took the leap of faith and sky dived from 15000 feet and has raised £400 so far for racing welfare.
Rodney farrent has raised so far £300 toward shis £1000 total (with more information on his and jamies facebook pages.
I would like to welcome back to the yard William Fetherstone who is our conditional this year claiming 5. He was riding for Alan kings and a few other trainers last year.
We have had 30 people enter the yards 5 to follow this year with Adrrastos being placed 3rd we have a few people who have taken an early lead. I will keep you updated once we have few more runners.
Thank you Ollie