Schooling
18-October-2019
18-October-2019 16:34
in General
by Admin
Although the recent rain has been persistent and at times, unpleasant, it does however mean that the ground is becoming softer just as the NH season arrives. With the arrival of the softer ground, schooling on the grass becomes possible and it is my job to video each group as they tackle the obstacles.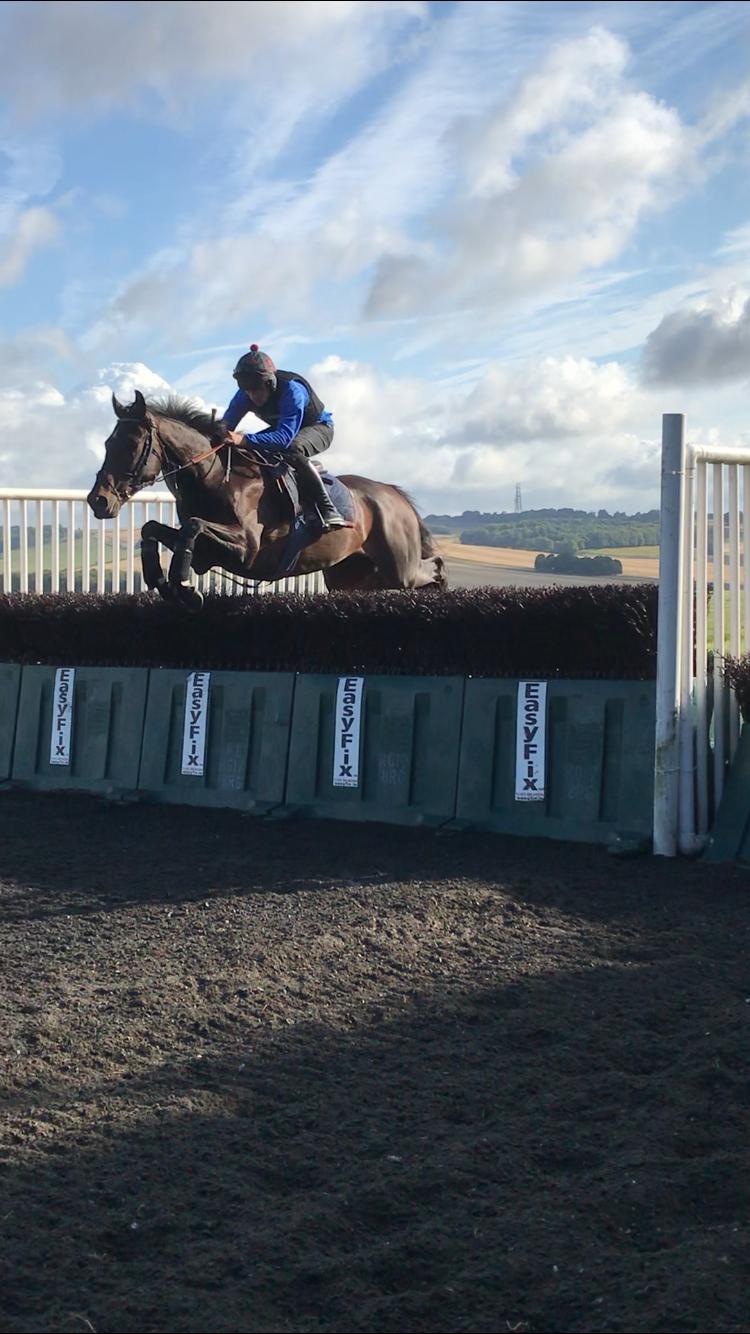 Thistle Do Nicely Schooling up over the all weather fences
We tend to schooling up to 15 a morning, every Wednesday, with some horses over hurdles and some over fences. The schooling facilities in Lambourn are exceptionally good and the ground is immediately repaired after the horses have passed. There are 5 of each type of obstacle with the fences increasing in size until the last 2 which are full sized so they give a horse the chance to really warm to his jumping before tackling something he'd see on a racecourse.