Our First " Red Mills Employee if the month"
06-December-2019
06-December-2019 16:39
in General
by Admin
A huge congratulation to the first recipient of our employee of the month award, Jamie Gillingham! Jamie has worked at folly house in two stints and worked for Jack Barber and William De Best Turner in the interim. Since arriving back here in September Jamie has not only shown a significant improvement in his riding but also is one of the hardest workers in the yard. No task is too much for him and the welcome and help he has given our newest and youngest employee, Lidia, has certainly made her start here a happy one. Well done Jamie G!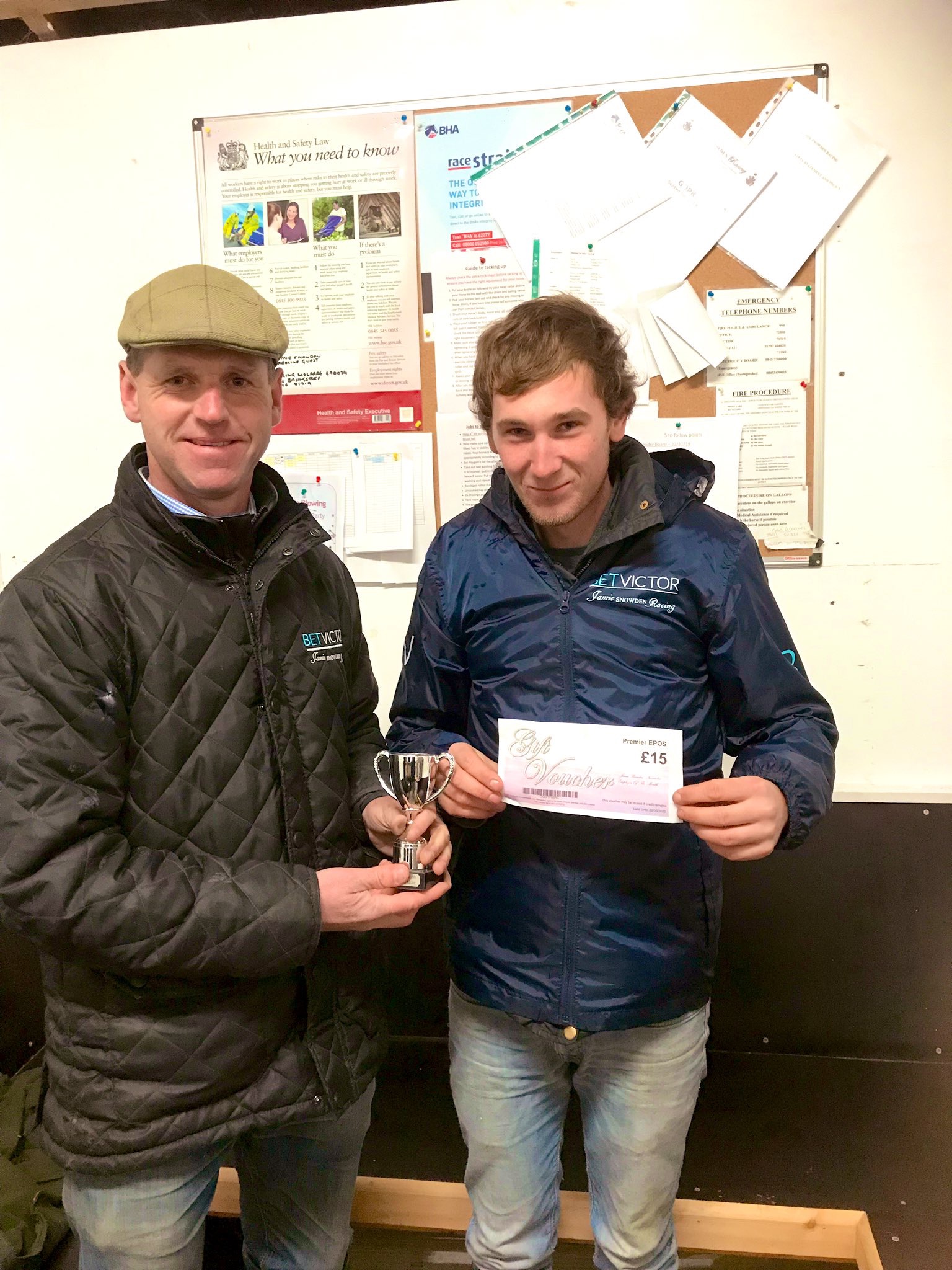 Jamie S & Jamie G with his trophy and voucher sponsored by Red Mills and E J Wicks