Its been a while
05-June-2020
05-June-2020 16:37
in General
by Admin
Hello, before I start I need to apologize; it's been a long time since I've written a blog. Things have been pretty quiet since the shutdown of racing but thankfully that looks set to be a thing of the past as flat racing resumed this week! The start date for jumping is set for July 1st so fingers crossed that's the case. I appreciate there was also a 3 month gap in blogs prior to that but i don't really have a 'pandemic' excuse for that. Sorry. Since my last blog back in December the world has been a bizarre place, 202 started with Australia on fire, and then WW3 almost happened, followed by Covid-19 and finally riots simultaneously across all 50 US states and Europe. We've just entered June..
Before the start of the new decade we had a slightly quieter December horse-wise so I took the opportunity to go back to Pau for a week. Pau in the winter is one of my favourite places as you have 20c plus weather in the afternoons yet you're only 60 minutes from an array of ski resorts. I spent the last 18 months of my riding career there and loved every minute. Obviously there is horse racing as well as pau only use their track from December to march with meetings up to 3-4 times a week due to the warm climate and hard ground in the summer. I've been back the last two winters to stay with an English jockey based out there, Felix de Giles with whom I shared a house. I spent most mornings with Emanuel Clayeux, a top jumps trainer out there, watching the schoolers and picking his brains for any future training tips before heading up into the Pyrenees to ski. Anyone looking for a week or two of racing and skiing I highly recommend Pau.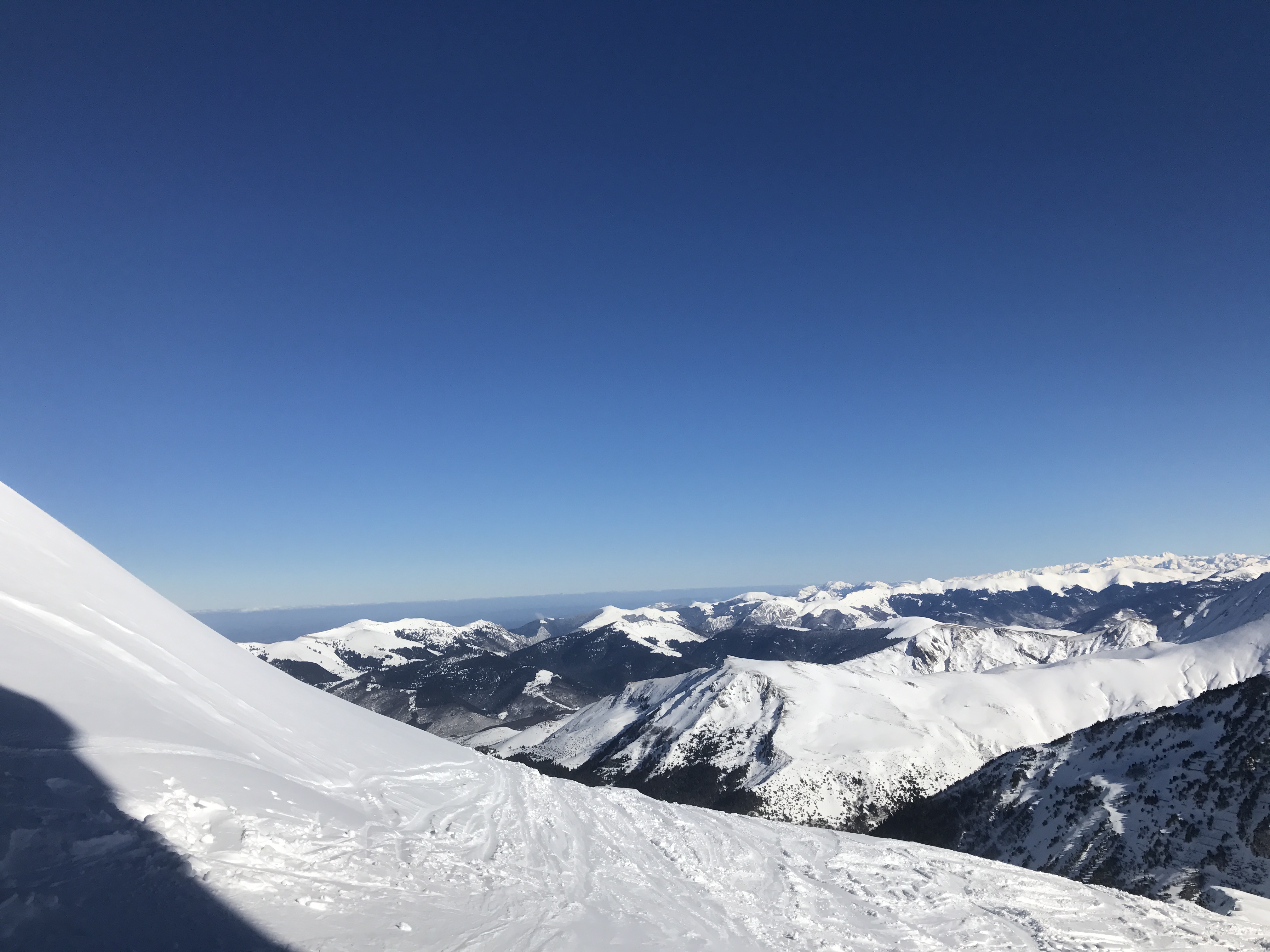 Mountain top views from Pic du Midi-the highest point in the Pyrenees
At the start of the lockdown I was one of three members of staff to be kept on with a yard of 16 horses in, we only had 3 to ride out so we mucked out everything before riding them and I can honestly say I haven't mucked out that many boxes in a very long time! I did however get the opportunity to school the odd horse which was nice as it's been nearly a year since I took Fact of the Matter over the some of the Belgian Grand National fences on our European tour last August.
Hopefully July's blog will be a little more interesting as we will start having runners.